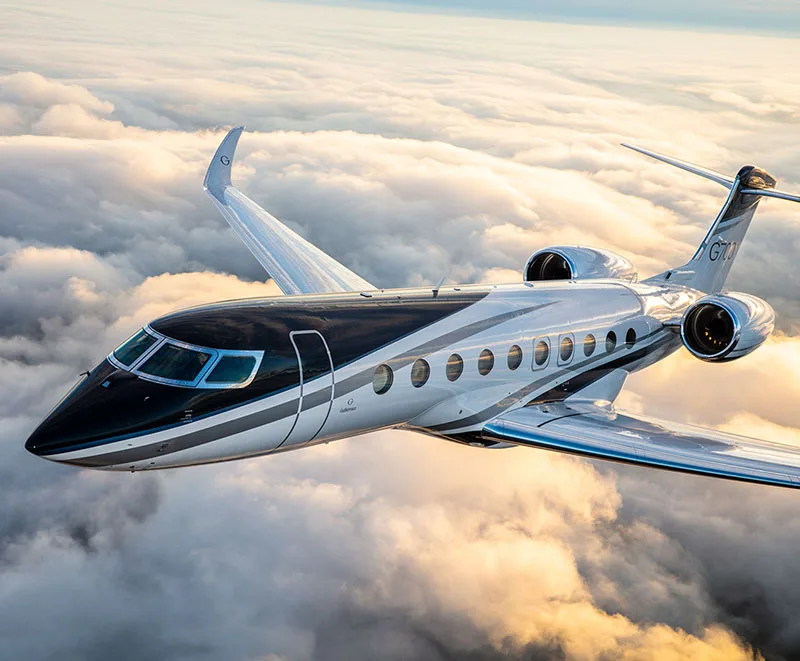 ---
Certification Testing
The Airtel ATN team were on location at Gulfstream's facilities in Georgia. Our goal, to assist with certification testing for Gulfstream's G700 series. Gulfstream are on track for year-end certification for their G700 by the FAA. They requested us to oversee certification testing to showcase the aircraft's adherence to FAA and EASA regulations.
Regulatory agencies like the FAA and EASA have the responsibility of ensuring safety and environmental protection in civil aviation. To this end, Airtel partnered with Gulfstream to execute a comprehensive series of certification tests. This was a unique opportunity for Airtel; Gulfstream asked us to test every single message in the FANS and ATN CPDLC message set, making it one of the most extensive tests we have ever undertaken.
Jim Attley, the Sales Manager here at Airtel ATN, summed up how extraordinary this on-site test certification was. "We have tested dozens of aircraft, but nothing this extensive."
Airtel's Expertise Takes Flight
The main purpose of the test campaign was to prove three data link technologies: Aeronautical Telecommunication Network (ATN), Future Air Navigation System (FANS), and Plain Old ACARS (POA). Data link communications are crucial for the aircraft's ability to communicate, navigate, and operate in accordance with regulations. We undertook these tests to verify Gulfstream's G700 aircraft, equipped with Honeywell's Communication Management Function (CMF).
With 25 years of experience in the industry, Airtel had the preparation and expertise to undertake this certification testing campaign. We employed our innovative mobile MTP (Mobile Test Platform). The MTP, a portable unit, brings comprehensive ATN/FANS CPDLC evaluations directly to the airport apron, enabling us to conduct thorough tests without requiring an aircraft to take off or connect to operational ground stations. Using it in this capacity not only saves valuable time but also helps minimize operational disruptions. Air operators use the generated reports as 'Acceptable means of Compliance' for EASA/FAA certification.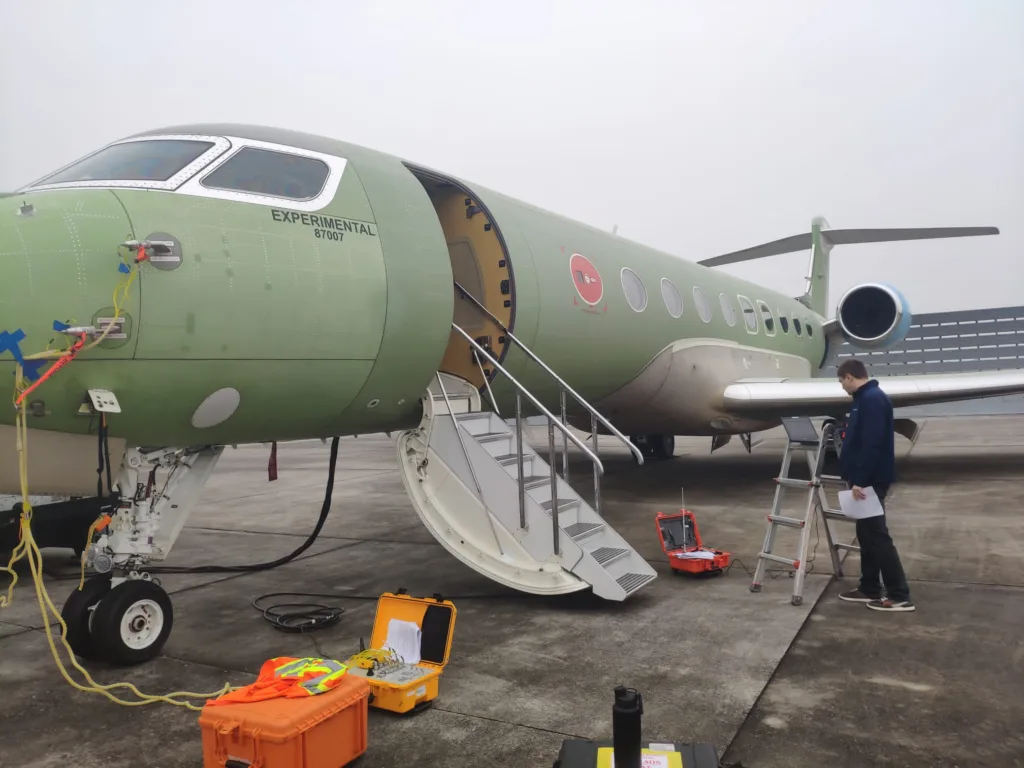 Results
After 2 days of extensive testing, putting the aircraft through its paces, we were successful in successfully checking Gulfstream's Avionics Data link communications. This certification testing for Gulfstream G700 not only demonstrates the importance of regulatory adherence but also highlights the role Airtel's technological innovation plays in helping its customers achieve certification.